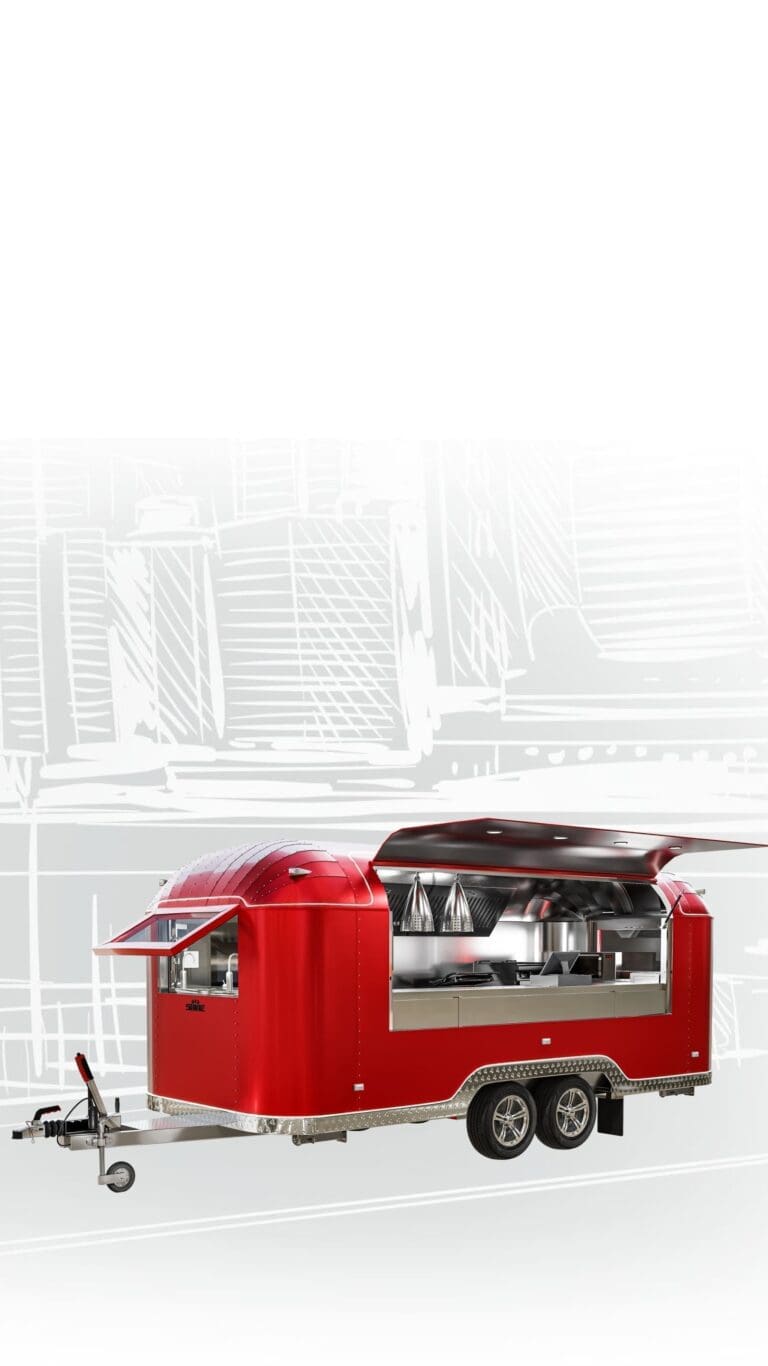 Get to know our product
Welcome to a world where your culinary delights will bloom like spring flowers – that's Model SPRING, our exciting twin form of the iconic "Summer Series"! Get ready for an amazing adventure where your Food Truck will become a true piece of art on wheels. You will be delighted to discover that you are the creator of your own unique version of SPRING. Choose the one and only color from the RAL palette that perfectly reflects your vision and personality. Your food trailer, painted with the highest quality varnishes and primers, will dazzle everyone who looks at it.
Don't be afraid to express your creativity!
With Model SPRING you become the architect of your taste world, and your Food Truck is a mobile canvas ready for spectacular experiences. Enter a new level of gastronomic triumphs and attract the attention of thousands of customers with your unique style. Now you can jump on the road to success – the SPRING model is waiting for you to shape it to your ambitions. Take your future of culinary flourishing creativity into your own hands and immerse yourself in the world of the SPRING Model!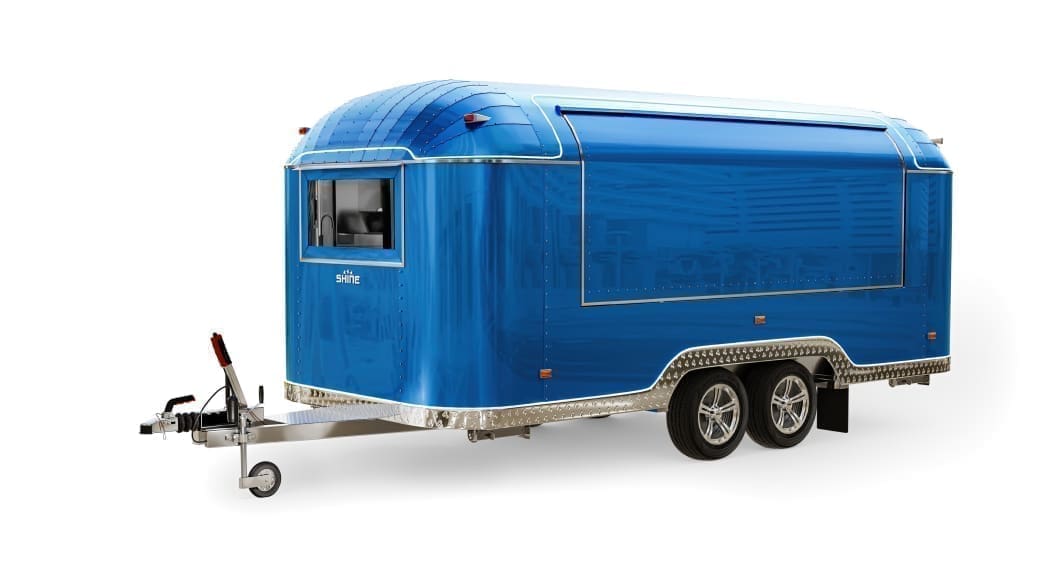 Mobility and flexibility: The food trailer, which can be attached to any passenger car with a hitch, gives you unparalleled mobility and flexibility.

Low transport costs: By using a small food trailer, you avoid the need to rent a truck or a special vehicle for transport.

Wide range of customers: Thanks to the portability of the small food trailer, you can reach a wide range of customers. No matter if you are at the market, in the park or at a sporting event

Increased visibility: The Summer food trailer is visually very attractive and attracts the attention of passers-by. Use this fact to promote your brand and products

Low running costs: Compared to a traditional food court, a small food trailer offers lower running costs.
heater, pump, tanks for clean and dirty water
switchgear, wiring, sockets, switches
hanging lamps by the sales window
14 inch aluminum alloy wheels
2 layers of insulating cotton, 2 cm thick
A trailer in a size that fits you
Our catering trailers will meet even the highest requirements. Regardless of whether you need a small food truck 3.5 m or a restaurant on wheels that is 11 m, we are able to create a trailer exactly as you dreamed of. Use the configurator to see our food trucks from every perspective and choose your color.
Spring 3.5m

Spring 4m

Spring 4.5m

Spring 5m

Spring 5.5m

Spring 6m

Spring 6.5m

Spring 7m

Spring 11m
Our products
Food trailers of any size, bikes for serving drinks and soon caravans. Our products are a combination of functionality and unique style. Tailored to your needs, they will make your customers love your dishes. With us, gastronomy becomes mobile and profitable!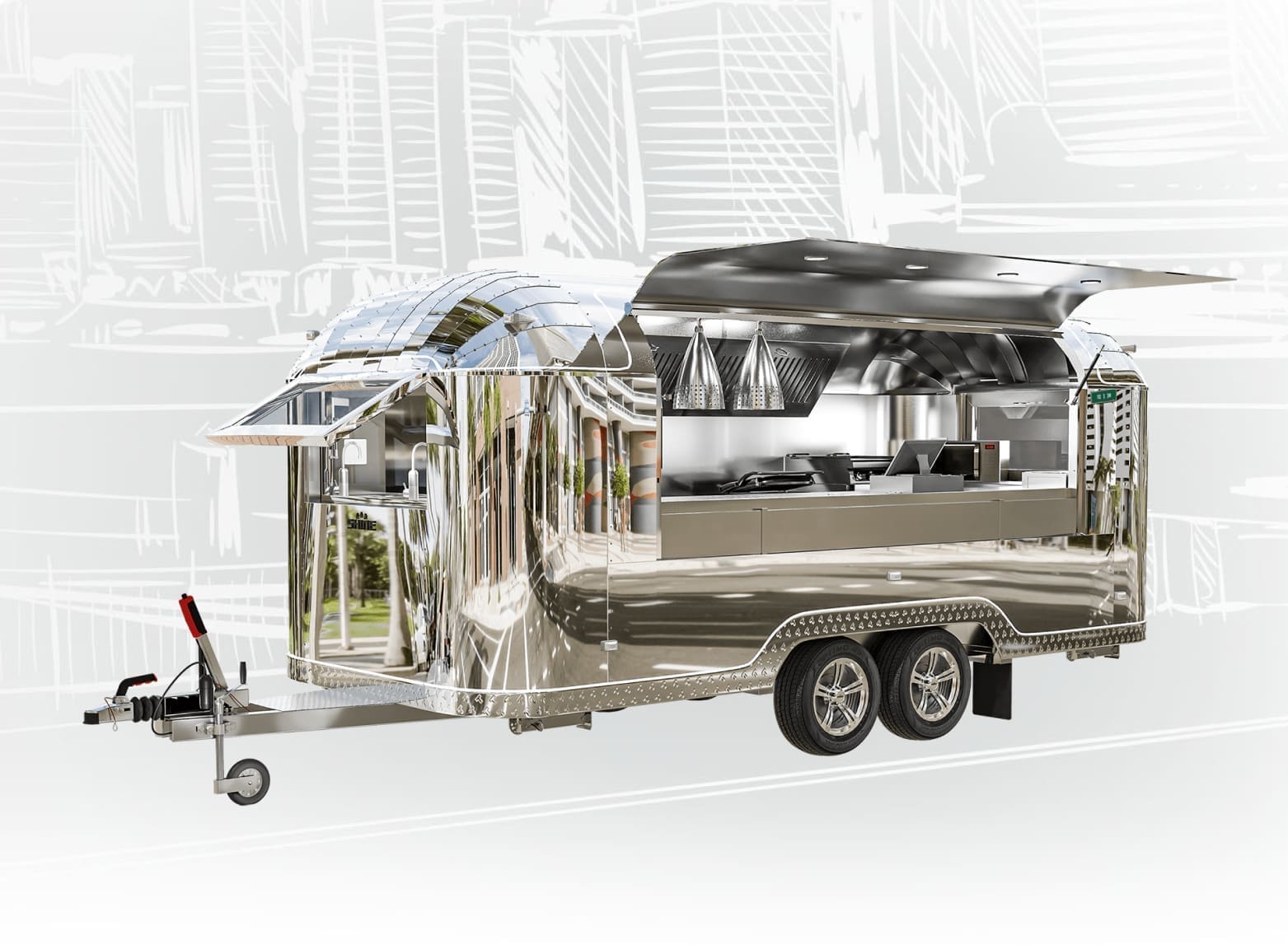 Catering trailers
Summer and Spring Series. Trailer sizes from 3.5m to even 11m in length. Possibility to equip the trailer with the necessary equipment.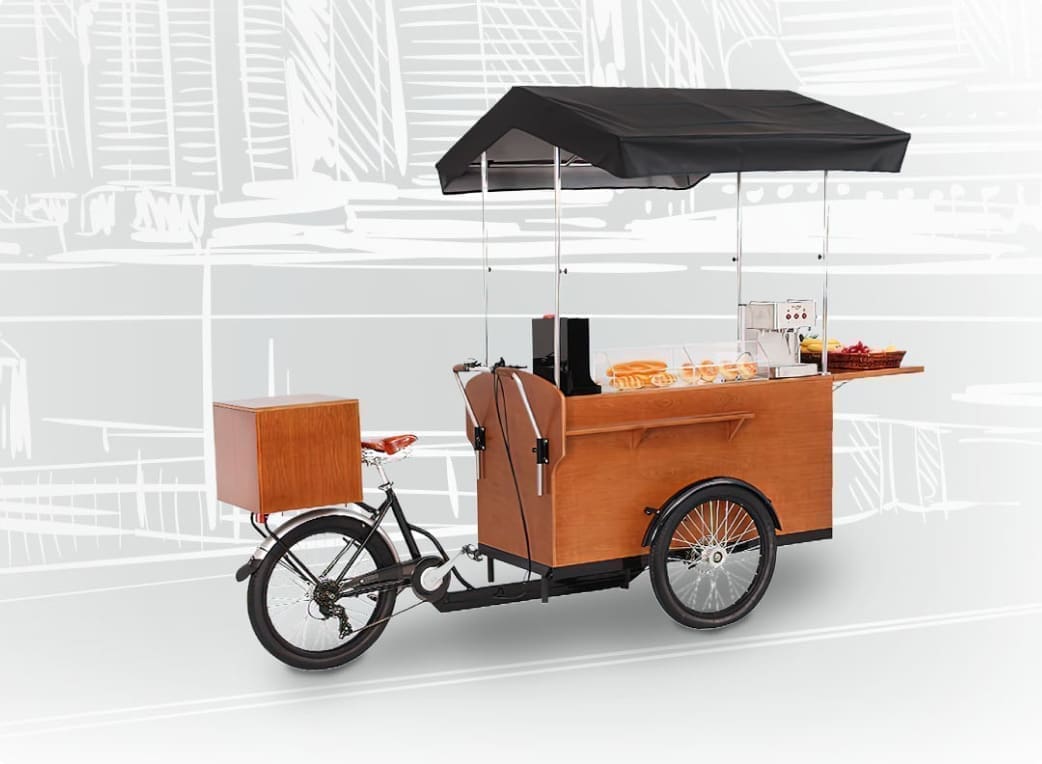 Catering bikes
A mobile beverage serving center. Whether it will be hot coffee or refreshing drinks. The choice is yours.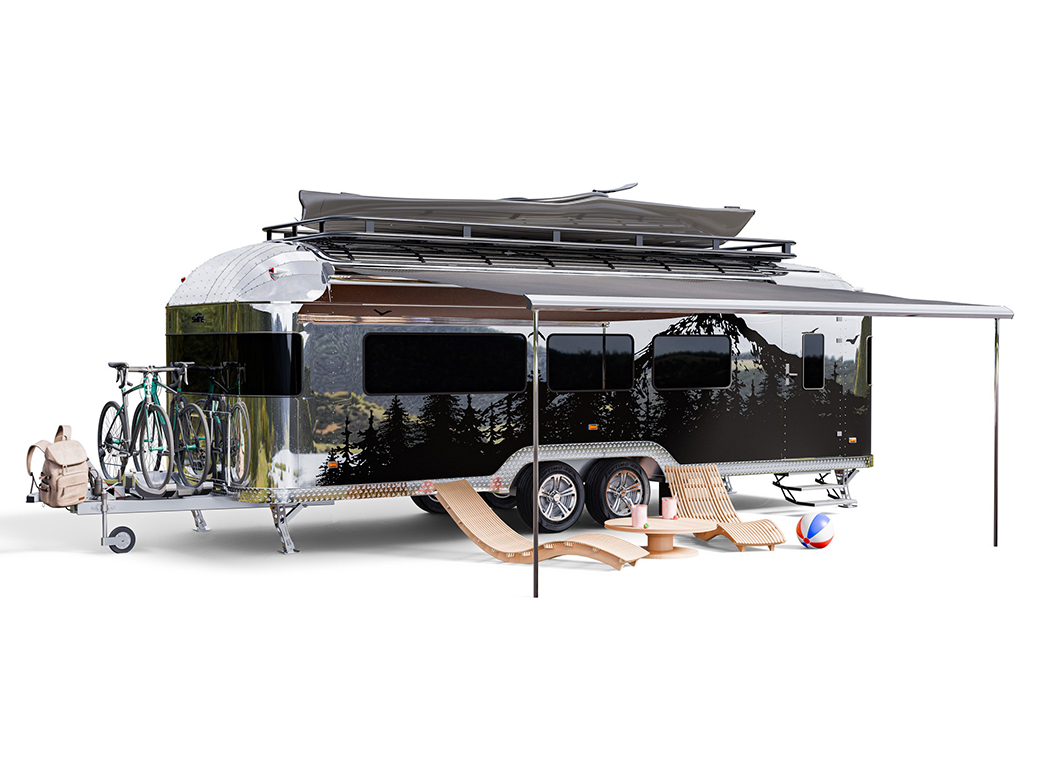 Caravans
Soon, our family of catering trailers will be joined by a solution ideal for holiday trips.