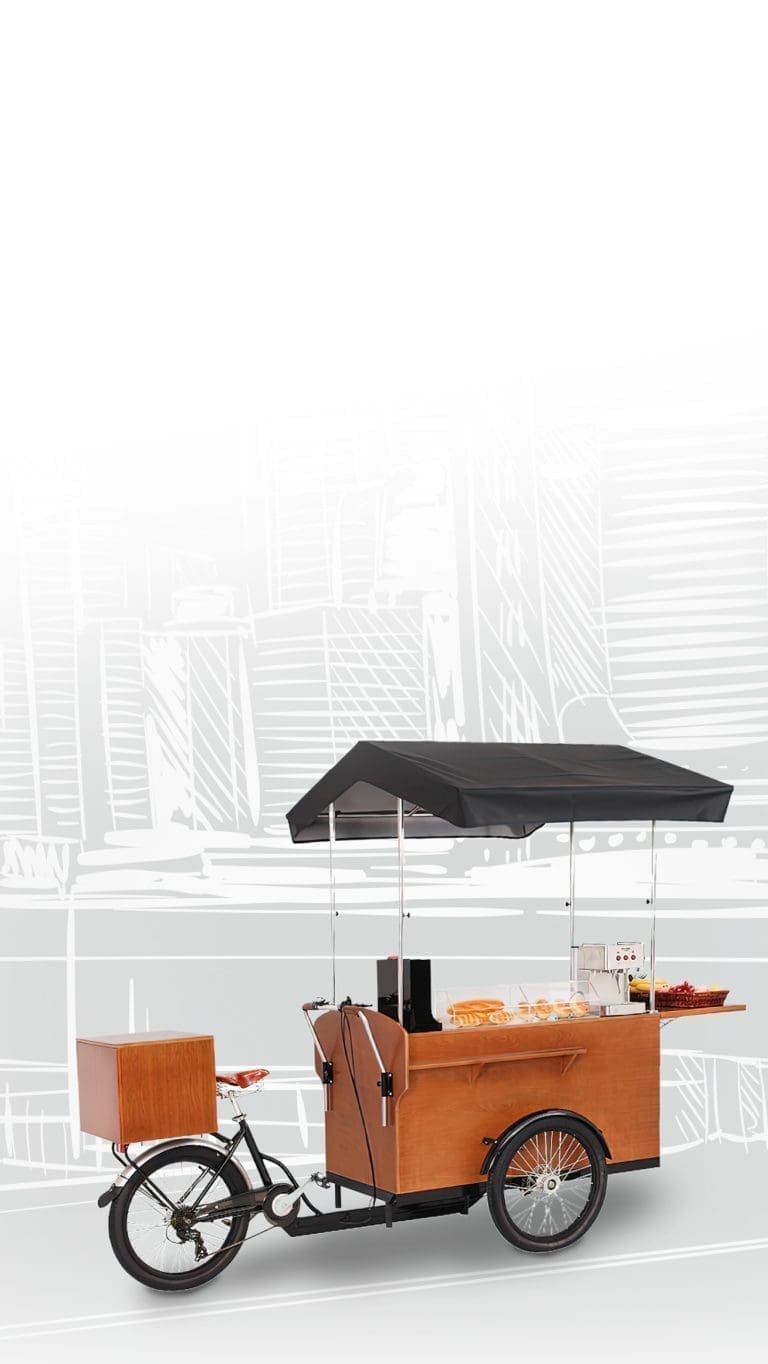 Get to know our product
Mobile gastronomy on a bike. The ergonomic point of sale has been adapted to serve coffee and other beverages. Our gastronomic bike will work literally everywhere, at every event, in the park, at a concert, or maybe by the sea? Every day you can be in a different place, exactly where your customers are currently, and you want to offer them your products. You will quickly appreciate the mobile GASTRONOMY BIKE. Mobility means new opportunities that will allow you to attract new consumers, and thus – more profits!
SMALL DIMENSIONS – BIG POSSIBILITIES
The unique design and quality of workmanship guarantee that you will catch the eye of a potential customer. Each element of the gastronomic bike has been made with a view to its reliable operation for many years. So you can focus solely on making money!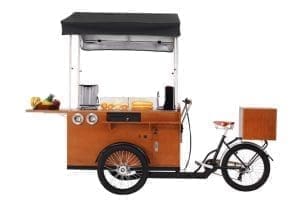 Mobility and flexibility: The gastronomy bike allows for easy movement and change of location, which is a huge advantage in the gastronomy industry.
Low initial investment: Compared to traditional stationary food outlets, a mobile food bike typically requires a lower initial investment.
Ecological and environmentally friendly: In the face of growing environmental awareness, the catering bike is an excellent alternative to traditional means of transport and catering outlets.
Increased visibility: The catering bike is visually very attractive and attracts the attention of passers-by. Use this fact to promote your brand and products
Interaction with customers: The food bike allows direct interaction with customers. You can prepare drinks on site, which creates a unique experience for customers.
For the price of your Shine go catering bike, you get:
adjustable canopy
rain curtains
sink
water heater
water pump
folding table
cup dispatcher
box / storage on the trunk
cash drawer
battery
power
cabinets, shelves, lockers
leather saddle
disc brakes
500W motor
7 gears
Our products
Food trailers of any size, bikes for serving drinks and soon caravans. Our products are a combination of functionality and unique style. Tailored to your needs, they will make your customers love your dishes. With us, gastronomy becomes mobile and profitable!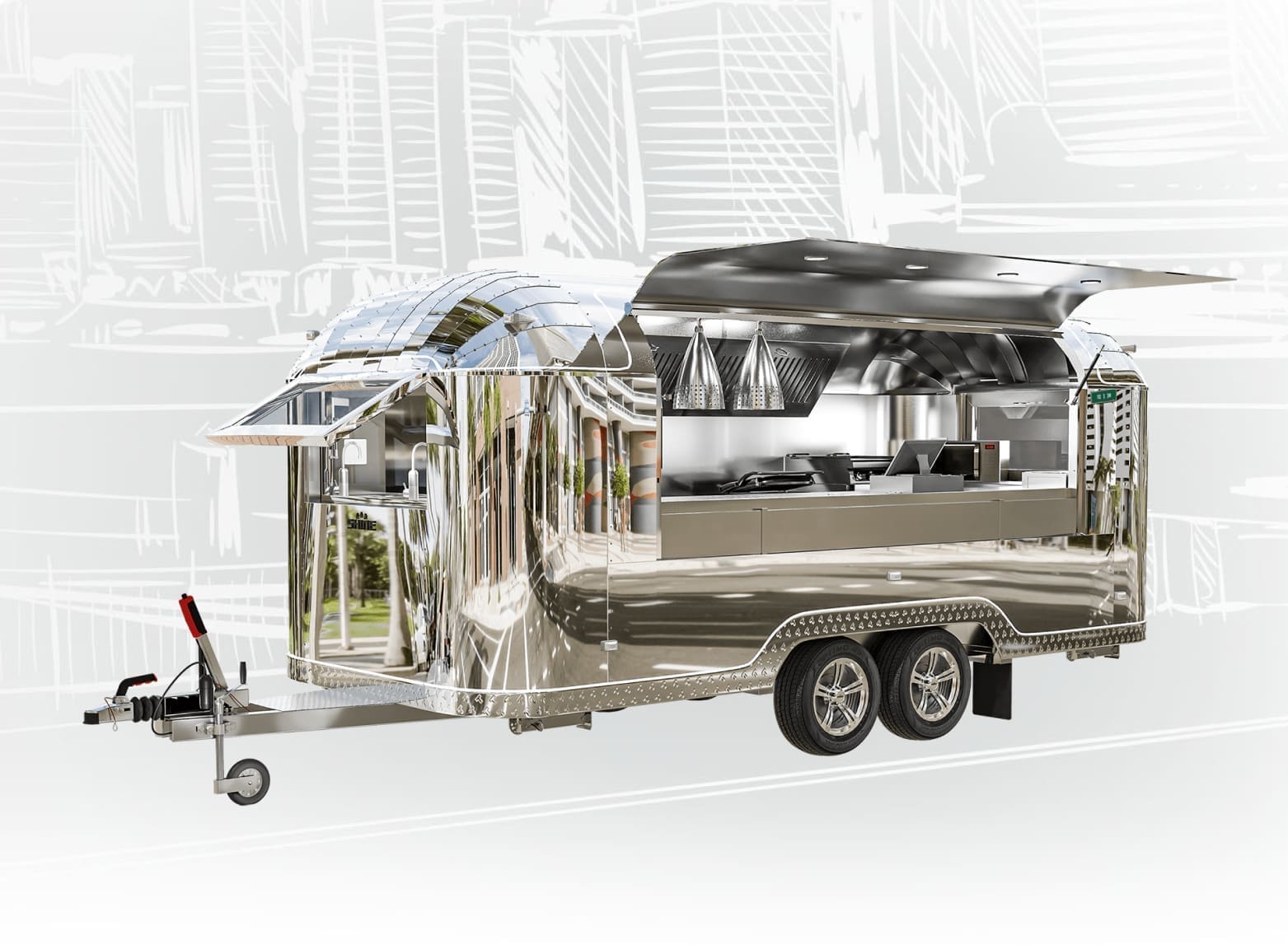 Catering trailers
Summer and Spring Series. Trailer sizes from 3.5m to even 11m in length. Possibility to equip the trailer with the necessary equipment.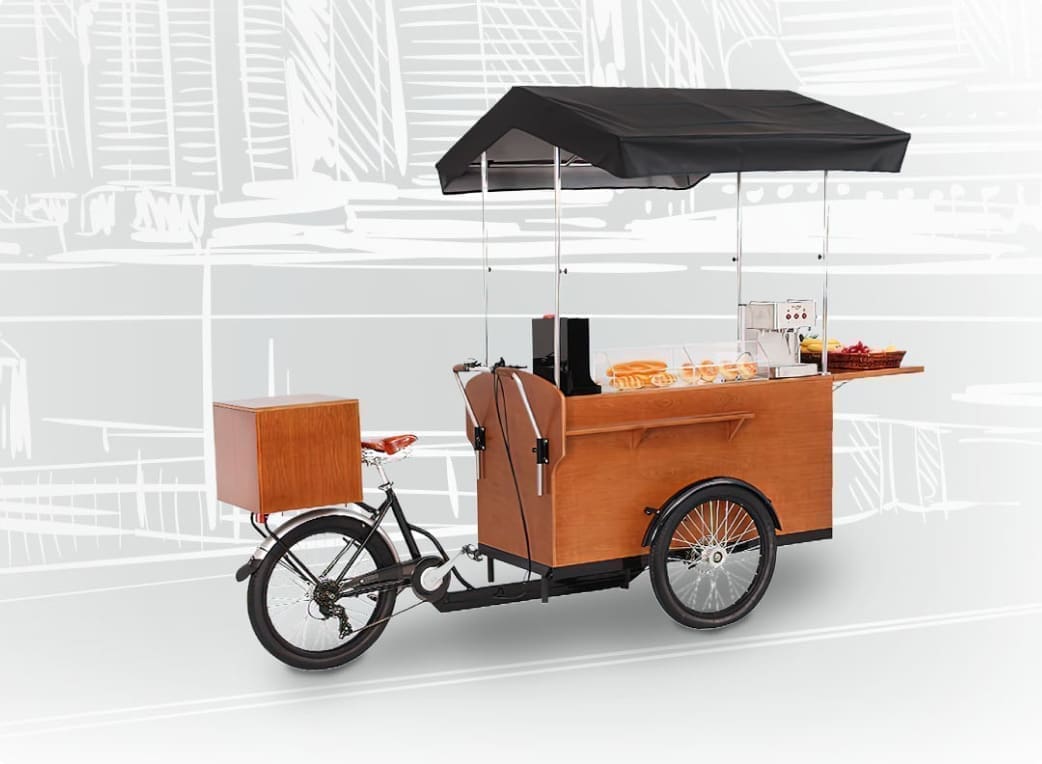 Catering bikes
A mobile beverage serving center. Whether it will be hot coffee or refreshing drinks. The choice is yours.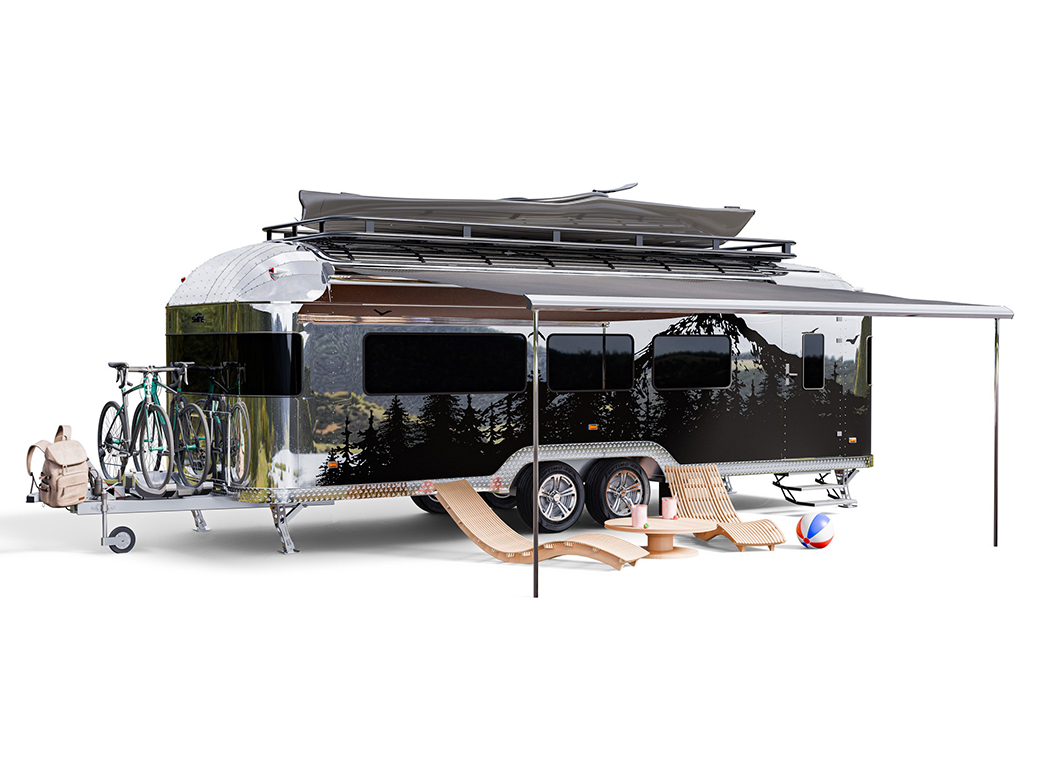 Caravans
Soon, our family of catering trailers will be joined by a solution ideal for holiday trips.